Rapid deployment of connected controls for increased range, efficiency and appeal of hybrid and electric vehicles.
An in-car dashboard software platform demonstrating the latest Ricardo technology and intelligence. Navigation, charting, API's, touch screen friendly, animation and energy display.
YOU might not be intimately familiar with one of the most important automotive firms the UK has ever produced, but Ricardo has been quietly revolutionising the way we drive for more than a century. Founded in 1915 by Sir Harry Ricardo, the company's list of achievements is staggering. It has been developing and building engines for McLaren Automotive since the MP4-12C of 2011; it made the gearboxes for the McLaren Fl of 1992, and the 2016 Bugatti Chiron; it co-developed the previous-generation Ford Focus RS engine, and is working on the powertrain for the upcoming Aston Martin Valkyrie.
Ricardo also builds and designs gearboxes for Formula E cars, components for aerospace and Formula One, while also working on hydrogen fuel-cells, solid-state batteries, helicopter transmissions, combustion-electric aircraft powertrains, and much more besides. This is a firm that represents the best of British engineering, science, and business practice, and we headed to its birthplace and UK headquarters, the Ricardo technical centre in Shoreham-by-Sea, West Sussex.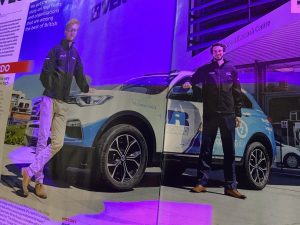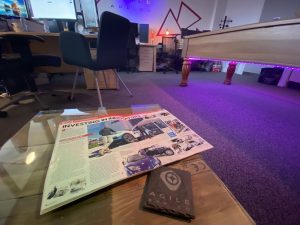 Before meeting some of the people working for Ricardo today, it's worth considering the firm's founder. Sir Harry, who passed away in 1974, was an engineer par excellence. His 'Comet Ill' swirl chamber of 1931 was instrumental in the development of mainstream diesel engines until the turn of the millennium, and its principles of pre-combustion are still used for numerous applications today. Sir Harry's clean, quiet tank engines made significant contributions to British operations in the first World War; his work had a similar impact on aeroplanes in World War Two. He was also a pioneer of efficiency, winning li a university competition in 1904 to see how far a motorcycle with an engine of his own design could travel on just a quarter of a gallon of petrol (answer, 40 miles).
And his influence on the Ricardo of today? Martin Starkey, MD for performance products, says the firm puts "a modern twist" on its founders' principles, explaining: "He was all about efficiency with everything he touched. The Ricardo of today has diversified, but you see in our other business units, things like energy and the environment, it's a part of our company now that we focus around our environmental impact."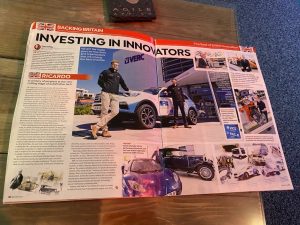 Steve Dyke, MD for Ricardo automotive and industrial, echoes this. "The military tank was about reducing emissions for stealth," he says. "We started off in clean and efficient energy, and that's absolutely a thread of what we do now."
With so many strands to the company's portfolio, much of Ricardo's work "definitely falls into the 'strictly confidential' bucket", as Adrian Greaney, director for technology and digital, tells us. The projects detailed above are "great halo examples of some of the things we do," Greaney says, before carefully adding: "But in the vast majority of cases we're a completely silent partner, behind the scenes, working for our customers, helping them develop their products. So while there are these really good examples, the breadth of the things we can't talk about is extremely wide."
Starkey adds that he "can't think of" a major car maker for which Ricardo hasn't developed an engine, such is its
expertise. That is not to say bosses aren't happy to openly talk about some projects, though. Take the Foxhound militan/ vehicle. Designed to replace the vulnerable 'Snatch' Land Rover Defender-based patrol vehicle, Foxhound was developed by Ricardo and Force Protection Europe as an 'urgent operational requirement', which saw the normal 14-year defence production cycle dispensed with, and the new vehicle going from drawing board to production in just 23 months. The first few hundred Foxhounds were manufactured by Ricardo, before being "immediately taken to an RAF base, loaded onto Hercules [aircraft] and sent to the Middle East", Starkey relates.
All of these projects would obviously be impossible without the people who work for Ricardo, and ensuring the firm has the right staff is not something that happens by accident. The company actively funds PhDs, has close links with a number of universities, and also runs a two-year graduate programme.
We head over to another part of Ricardo's vast Shoreham complex to meet a previous member of the graduate scheme, Mike Booker, who is now employed as a project engineer working on various aspects of electrified vehicles, including a range improvements for plug-in hybrids.
"There are four cooling systems on the Connect HEV," Booker says, showing us around the development vehicle. "There's one for the battery, one for the engine, one for the power electronics and one for the air-con, all running at different temperatures. When we can unify these, there are savings to be made in terms of range." Booker and colleague Kenan Mustafa, a tech lead with Ricardo, are also working on augmented sounds both to alert pedestrians to the presence of an electrified vehicle, and to make the driving experience more engaging.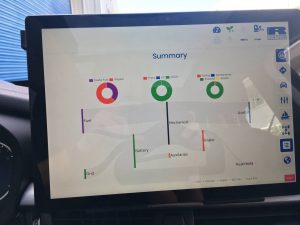 Leaving Booker and Mustafa, we head into one of Ricardo's anechoic chambers. These rooms are designed to absorb as much noise as possible, allowing for assessments to be made of vehicle sounds, including EV noise generators. Today, this anechoic chamber is being used to put a car through part of its Worldwide harmonized Light vehicles Test Procedure (WLTP) assessment, and we chat to Leon Beale, the test facility manager, and Nick Ball, a test engineer, about the process. Ball tells us: "Emissions regulations are seriously complicated, but Jon Andersson, who works for us, is an absolute expert in the field, and actually works on future legislation around emissions." We just about keep up with Ball and Beale as they describe the isopropyl alcohol-infused wicks and light beams of various frequencies that are used in the measurement of particulate matter and gases in exhaust fumes.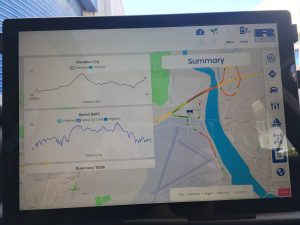 Ball points out a supplementary tube on the measurement kit mounted to the Audi in the test bay, highlighting this addition was a Ricardo development, designed to better measure exhausts when cylinder deactivation systems reduce the gas pressure. We compliment Ball on the neatness of the welding, and he responds: "Oh, I'll tell the guy who does those; he takes pride in his welds."
Pride is a running theme of our time at Ricardo, not because the people we meet are boastful in any way, but because they know, deep down, that they work for a firm that employs some of the brightest minds around, and produces some of the most sophisticated engineering systems, products and solutions on the planet. The best of British? Very much so.
Resources
https://automotive.ricardo.com/connecthev – ConnectHEV Home Page
https://automotive.ricardo.com/about-automotive/news-and-blogs/leading-the-world-in-clean-efficient-propulsion-solutions – Leading the world in clean efficient propulsion solutions
https://d1v9sz08rbysvx.cloudfront.net/ricardo/media/media/other%20download%20files/free-webinar-achieving-vehicle-efficiency-through-the-connected-electronic-horizon.pdf – Press Release