Recently we added an additional office address in London.
Block 1, 48 Philpot Square, Fulham, London SW6 3HT
We're moving in to London to compete with some of the biggest mobile app development companies in the World because we believe that our products are World class enterprise mobile applications that change user behaviour for the better, in an engaging way that make our mobile products a success. Teaming with some of the best technology companies in London and the South of UK we're confident that this market won't be disappointed with the presence of Agile App Co.
Sourcing mobile app development resources can be a challenge for people. There are a huge number of ways to develop apps, and choosing the right partner can be hard. Here are some tips on finding the right mobile app development company:
Make sure the technologies used are recognised by the industry as established methods of developing apps. 
Make sure that the technology used is maintainable going forward. 
Make sure you're aware of the project managament methodologies used for developing your app.
Make sure that the on going cost of development is acceptable to your circumstances.
Make sure the agency you want to use has a broad range of expertise so they can assist in more ways than one. 
Ensure the company you use develops software in-house to gain control on quality.
Make sure the agency you choose has a focus on security. 
Make sure the agency you choose can offer support and on going development for your product.
Identify the quality expectation at the beginning.
Remember the three main components of a project - Budget, Quality and Functionality. Ensure functionality is the negotiable element and not quality or budget (Agile)
Ensure frequent sequential updates are being deployed by an automated process giving you full transparency on progress. 
Find out what licence costs there will be in your app.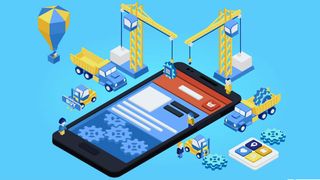 These are all questions we would want to be asked as a mobile app development agency. We much prefer that our clients are well informed of this information upfront so we can start a relationship with trust. 
If you're looking for mobile apps to be developed by a London based company, Agile App Co. can help.
call a human - 020 7193 9702